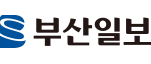 Gimhae City, the Ministry of SMEs and Startups selected as the largest global small and medium-sized enterprise in the province
6 companies that will lead the global export market Cultivation of customized support for 4 years Gimhae city announced that 6 companies in its jurisdiction have been selected as '2021 Global Strong Small Companies' by the Ministry of SMEs and Startups. Gyeongnam has the third largest number of 20 companies among metropolitan cities and provinces, and Gimhae has the highest number of companies in the history since the start of the project in 2011 and the largest number of companies in the province. In particular, as two small and medium-sized enterprises in Gimhae are included, it is interpreted that the policy of fostering small enterprises in Gimhae served as a success ladder to lead local enterprises to grow into global enterprises.
Global small and medium-sized enterprises (SMEs) is a project that discovers export SMEs with innovative and growth potential and fosters them as leading export companies and regional-led representative enterprises. For four years after designation, the Ministry of SMEs and Startups, local governments, and private financial institutions will provide customized package support such as overseas marketing, financial support, and preferential treatment for R&D participation.
Looking at the status of 6 companies in Gimhae, Tanus Co., Ltd. (CEO Young-ki Lee) is the only manufacturer of bicycle tires and inserts in Korea, exporting to over 40 countries including Europe, Australia, and the United States. It was also selected as a 'tool manufacturer'. Prosave Co., Ltd. (CEO Kim Young-man) is an industrial valve manufacturer, leading the localization of high value-added industrial safety valves with original technology R&D.
Bada Heavy Industries Co., Ltd. (CEO Jin Yang-ho) is a ship component manufacturer and selected as the 2020 Gyeongnam Star Company. It is contributing to the development of high value-added technology and the development of localized products in the shipbuilding and marine equipment industry.
Daekyung Enterprises Co., Ltd. (CEO Young-ho Cho) is a hydraulic equipment manufacturer, a small but strong company in Gimhae-type in 2019. Despite the difficulties of Corona 19, last year's sales were 16 billion won, focusing on overseas market development and global supply chain expansion.
Taeil Co., Ltd. (CEO Kyung-seok Lee) is a hydraulic cylinder manufacturer and has been certified as an innovative small and medium-sized enterprise by a small and medium-sized venture company. Naltech Co., Ltd. (Nam Kyung-hoon) is a heavy industry silencer producer, and is receiving product development collaborations and large-scale orders from large domestic shipbuilders. Despite the COVID-19 pandemic, it is showing continuous growth by achieving KRW 27 billion in sales in 2019 and KRW 29 billion in 2020.
Gimhae Mayor Heo Seong-gon said, "Despite difficult times in business management due to the COVID-19 outbreak, it is even more meaningful that many local companies have been selected as global small and medium-sized enterprises that will lead the global export market this year. Considering this to be an achievement, the city will not spare much interest and administrative support so that it can become a world-class and even a hidden champion from a global small and medium-sized company."
By Lee Sang-yoon, staff reporter nurumi@busan.com